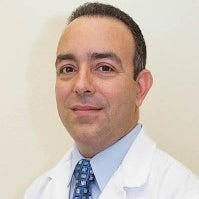 Dr. Antonio FloresDVM, President of Cornerstone Veterinary Services, Inc.
Dr. Flores is the Owner and Senior Veterinarian at Bearss Animal Clinic, providing veterinary care to Tampa FL. He was born and raised in Puerto Rico. As a child and growing up, he bred various types of animals such as poultry, parakeets, parrots, horses, goats, rabbits and fish. Upon graduating from high school, he moved to Iowa where he pursued his degree in veterinary medicine from Iowa State University, ultimately graduating in the year 1990. After graduation, Dr. Flores began his veterinary career in Des Moines Iowa where he worked for two years. In 1992, he moved to the Tampa Bay area where he has been practicing ever since.
As mentioned previously, Dr. Flores has always owned and cared for animals, even as a small child. This intensified his interest in animal husbandry and animal welfare. His Dachshund, Wendy, died of parvo when he was eight years old. After suffering the loss of Wendy, he became determined to help sick and suffering animals.
Dr. Flores is currently a general medicine practitioner. He concentrates mainly on canine and feline medicine. At Bearss Animal clinic, Dr. Flores performs surgeries and concentrates on preventive and internal medicine. He also performs allergy testing and routine dental procedures. His main interest is in the use of the companion laser. This state of the art laser technology allows him to treat various medical conditions without the use of drugs. He is certified with the American Institute of Medical Laser Applications and he continues to learn of more ways to offer medical treatments without the use of drugs.
Dr. Flores has been married to his wife, Janette. since 1993. He has two children: Jason and Kristen. As a family, they enjoy camping, traveling, cruising and taking care of the small zoo they have at home. The family has two dogs: Cocoa, a nine year old chocolate Labrador and Miss Chewie, a one year old French Bulldog that has been affectionately given the nickname "the flying piggy". They also have an eight year old cat, Kokeena, and a one year old Green Cheek parakeet named Loki. The family also enjoys their Koi pond, a goldfish named Bubba and five aquariums which house a variety of fish.
The next adventure for Dr. Flores will be breeding and showing American Singer Canaries.