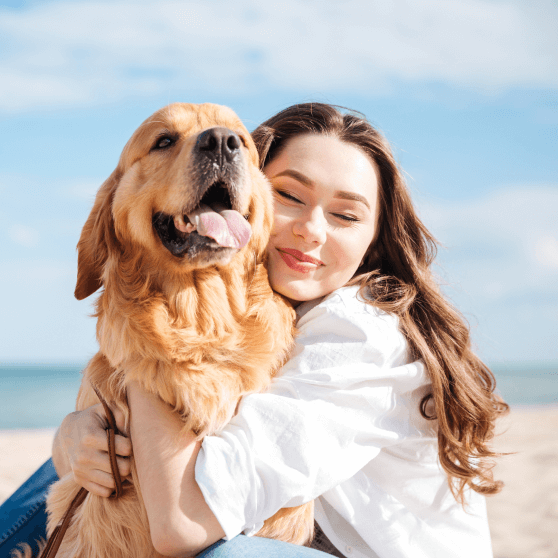 Serving Tampa Bay for Nearly Forty Years
For nearly four decades, the caring, compassionate and knowledgeable staff at Bearss Animal Hospital has been serving the people and pets of the Tampa Bay area, delivering top-notch veterinary medical care and exceptional client service. We are a full-service animal health care facility offering a broad range of veterinary services, including wellness and preventative care, advanced diagnostics, dentistry, surgery, and more.
Our Location
16336 N. Florida Avenue
Lutz, FL 33549
Unique Care for Unique Pets
At Bearss Animal Hospital, we understand how special your dog or cat is to your family, and we strive to treat each patient with the same care and attention we would our very own pets. We provide veterinary care in Tampa, FL. We hope to welcome you to our office soon!
The Bark of The Town
I have been taking my dogs to this clinic for over fifteen years. The staff is always friendly, the exam rooms are spotless, and Dr Flores is terrific. Highly, highly recommended.
Brian J
The staff has always been incredibly helpful, kind, and informative. The vet remembered my skittish cat from two years ago and was so gentle and patient with her. It was an absolutely pleasure watching him work skillfully. I won't go to any other vet.
Riley H.
They are always wonderful! Very good with my Nickle dog
Mary L.
Dr. Flores and his staff are amazing. They are smart, courteous, and kind. We have been seeing Dr. Flores for almost two years, now. He is very upfront with you about what is going on and what needs to be done. No BS. Our scaredy cat loves him, and always has a pleasant visit. I am so thankful for this clinic for taking care of our fur babies. Milo and Eva love you guys, and so does the demon cat River, I guess haha.
Sarah G.
My regular vet was not available and my 15 year old dog was sick and had to be seen by a vet. I called this clinic and I was able to come by the same day. Dr. Flores and his staff took the time to examine my dog, explained what was wrong and to treated my dog. The total cost was really reasonable. I highly recommend Dr. Flores and his staff. They are very knowledgeable, friendly and not overpriced.
Eva G.
The staff was courteous and helpful and the doctor took a lot of time with my pet. Didn't feel that I was being rushed and all of my concerns were answered. The prices are very reasonable and he didn't push unnecessary things. Highly recommend.
Allyson
The best bet clinic I've ever been to in all of my years of cat ownership. They really care a lot about your pets understanding that they are part of your family. I've been going here for some years now and there's no one else I'd trust more with my five cats health.
Dani R.
Simply the best! Excellent care with a family feel. Dr. Flores and his team provided top notch care, but not more than you need. They are happy to take the time to really listen to you and devise an appropriate and reasonable course of action for you and your pet. And they are always so sweet to the animals, my dog isn't afraid to go to the vet anymore! Stop looking, this is the Vet you've been looking for.
TyeDye P.